Arillas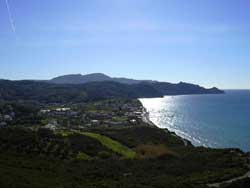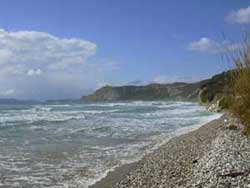 Arillas is a cosmopolitan coastal center, gifted with an extended sandy beach that is surrounded by two peninsulas. Additionally, the view to the three islets across the settlement shall definitely enchant you.
According to some interpretations of Homer, it was either here or in San Stefanos that Odysseus, after spending seven years on the Isle of Othoni, was shipwrecked and washed up naked on the sea shore. Nearby, Princess Nausica and her hand maidens were washing their clothes and bathing.
It seems that Nausica was rather taken by Odysseus, whilst her maids ran away in terror. Nausicaa then led him to the Palace to meet her father King Alkinous, and Odysseus was very surprised by the lush gardens. Homer also writes of Nausicaa's grief when Odysseus left. Prehistoric evidence exists in the area of a very early civilization that has so far not been dated but must be thousands of years old.
Agios Stefanos i s a charming little village as friendly and as safe as you could possibly imagine.
Here are many swimming pools and bars around and the beach is of beautiful golden sand offering water sports.
Almost any accomodation in this village is nearby the beach so there is no treks to get there.
If you are the more adventurous type then there is plenty of walks with superb scenery and views. there are three supermarkets in the village so if you are self catering there is no problem and if eating out there is plenty of choice.
Nightlife in this village isnt really for party goers although athens bar and condor would suit you if you are.
If you wish to have quirter evenings then this is definately the right place. i would recommend michalis' bar opposite nafsika for quieter evenings and also nafsika itself. there is so much to do and if you fancy taking a look round more of the island there are car rental places and also boat and coach trips.
The weather in the summer is very good though on the odd ocasion it may rain but in going there for a fortnight for the last twelve years this has only happened on about 5 different days.There a plenty of swimming pools around all of them having bars which also offer snacks.for accomodation i would recommend hotel nafsika or manthos appartments as they are close to the beach and the facilities are excellent.
If you are looking for a great holiday that is peaceful and relaxing, this is the place for you. corfu and aghios stefanos is an amazing place to visit it is no wonder why many people go back year after year just as i do and i believe that if you go you will want to do the same.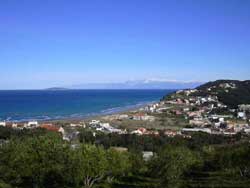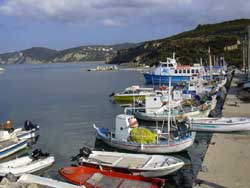 Hotels in Agios Stefanos :
Casa Delfino
Acharavi is located on a long, sandy/pebble beach with crystal, clear, blue and green waters between Kassiopi and Roda. It is the ideal place for enjoyable and relaxing holidays.
In Acharavi you can find a good choice of restaurants, traditional taverns, shops, bars and a disco which can ensure an enjoyable night life. Transfer from airport approx. 2hrs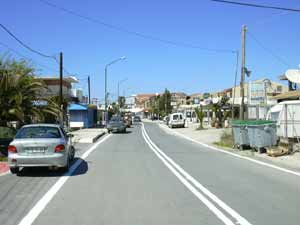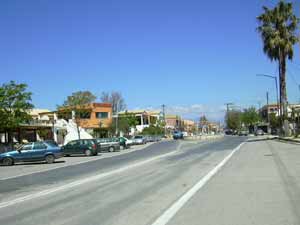 It is not just a resort though, many of the locals visit Acharavi on a regular basis as there is a post office, dentist and doctors. You will also find shops such as hardware stores and flower shops.
Acharavi has plenty of Tavernas and bars, and a good, long, sandy beach.
Behind the resort, set in the hills are excellent walking paths.
These have recently been cleared and are part of the Corfu trail. The shops in the main town are situated either side of the main road which runs through Acharavi.
Little streets run off of this road down to the beach where you will find many of the beach Tavernas and bars.